A mere
45 miles
east of San Francisco, Pleasanton, CA, offers some fantastic weather, incredible dining and shopping options, and fun events galore. There's no surprise that it often ranks as one of the best places to live in the United States. With California's top attractions, beaches, mountains, and promise of a great experience, few can deny that living in California isn't a dream location.

If you're seeking a bit of paradise and have been looking at Pleasanton luxury homes, read on for a guide to what makes residents fall in love with this area over and over again.
California's perfect weather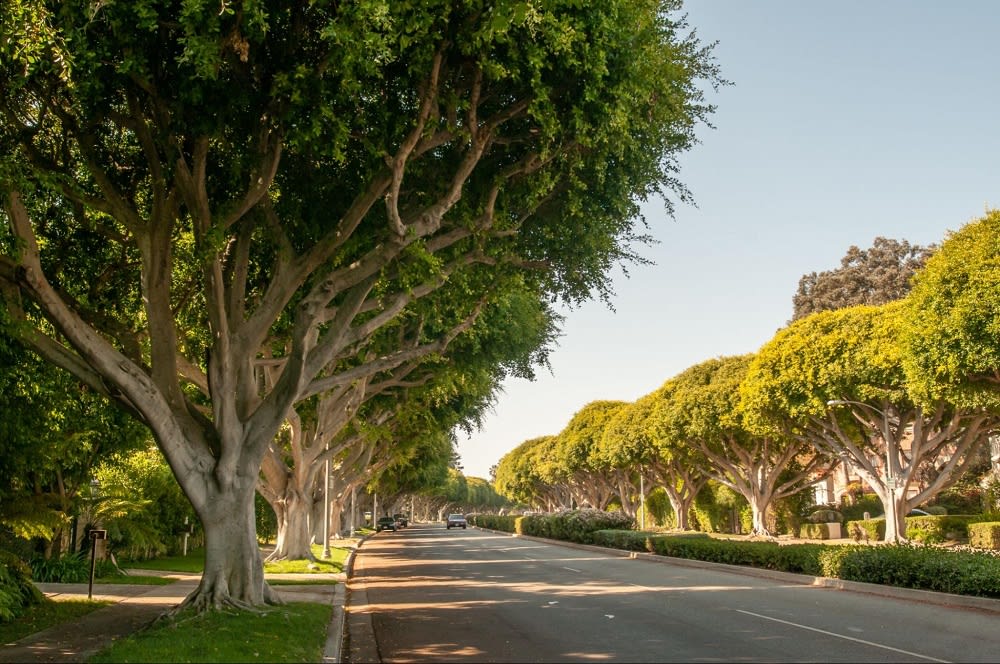 Photo courtesy of Shutterstock
California, "the Golden State," is well known for its hot
summers
, mild winters, fog, and even snow in the north. In Pleasanton, you won't find any climate discomforts save the heat of the summer. As Pleasanton is situated a good hour inland from the Pacific Ocean, fog and the heaviness of muggy air do not affect the town as intensely as it does closer to the coast.

The upside of Pleasanton's location is that there's less heat in the evenings, mild winters, and no snow! Heat in the summer can exceed 100 degrees at times, but by early evening, temperatures begin to decline quickly. With less moisture in the air, the presence of the dry heat means one great advantage: very little mosquito population. Late nights just became a lot more comfortable outside!

No snow means no salted roads, and less salt means there will be less corrosion on the underside of your car, extending its lifespan. Plus, the mild winters let the community gather outside to enjoy the holidays rather than bundling up just to go to school and back.

While the low rainfall may hinder the growth of your garden, sunny days are more enjoyable. The rainy season runs around February and averages about 3-4 inches.

Overall, the weather in Pleasanton certainly holds up to its namesake and allows residents to enjoy all the attractions their town has to offer.
Pleasanton downtown attractions
Tree-lined streets offer a walk through the downtown area that makes anyone smile. Over 600 businesses await, from coffee shops to historic buildings. Children can enjoy playing in the park, where many activities are available on any given day. Check the
Pleasanton Downtown
for events like Concert in the Park, Weekends in the Main, and holiday activities. Enjoy tours through historic areas, a farmer's market, and antiquing as you wander through the grounds. Step into a bookstore for your newest read, and then visit the coffee shop to begin your new adventure. Need more excitement? The Alameda County Fairgrounds have you covered.
Alameda County Fairgrounds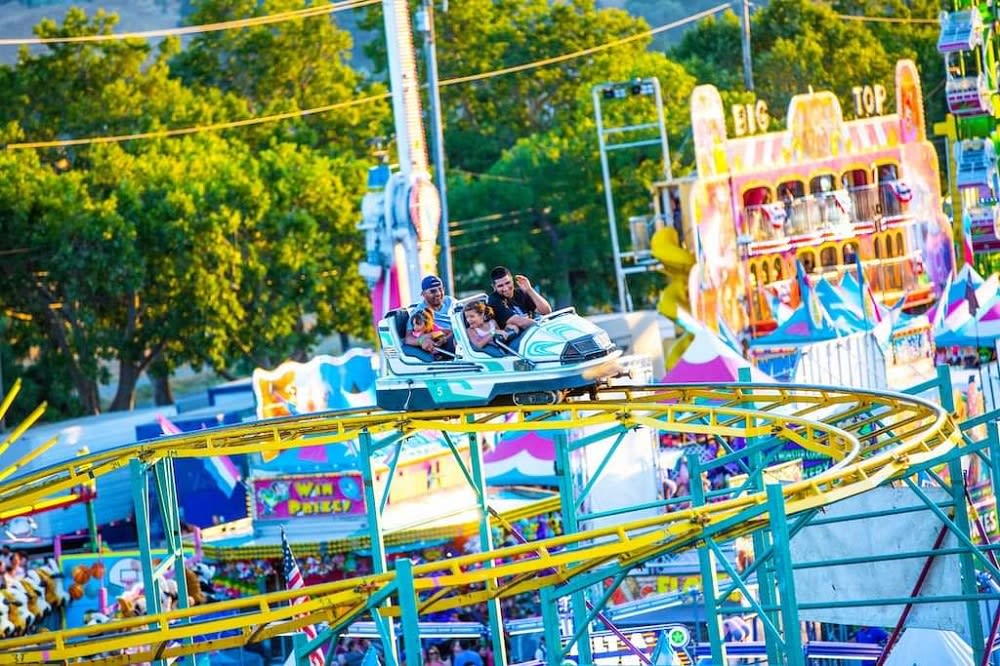 Photo courtesy of Alameda County Fairgrounds
The expansive space home to the
Alameda County Fairgrounds
is not far from the Pleasanton Main. These facilities host over 300 events a year. Enjoy the county fair, check out the equestrian shows and races, stay at the RV park during festival time, hit a few balls around the golf course, or watch the classic car shows. Plan your next event in one of their numerous buildings like the amphitheater, sky lounge, or farmhouse.

Ready to attend the biggest event of the year? Visit the fairgrounds during the summertime. From June through July, the fairgrounds host the annual Alameda County Fair. Do not miss out on the fair food, games, rides, and events, as they are lively and amusing. Fly high over the fairgrounds in an attempt to view the ocean from the rides. Enjoy homemade goods, market items, and entertainment as you wander the fairgrounds. Get in on the tasting fests as wineries bring their goods for sale. Even the animals show up for fun with pig racing, horse racing, petting zoos, and even the Jr. Livestock Auction. Don't forget about competitions for animals, cooks, and exhibitions alike. Nighttime ramps up the shows with movies on the lawn, drone shows, fireworks, and concerts. While at the fair, shop around for discounted items, hand-crafted goods, and much more.

Need more shopping to look forward to the rest of the year? Try the Stoneridge shopping mall out for size.
Shopping addicts' haven: Stoneridge Shopping Mall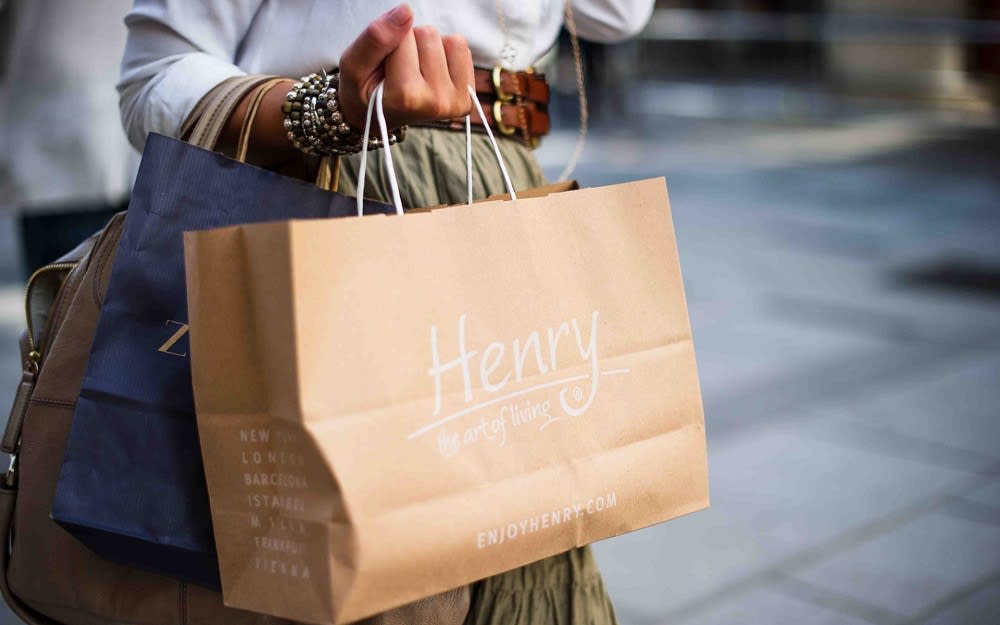 Photo courtesy of Unsplash
Everything from high-tech gadgets to delicious food and stylish clothes, purses, bags, shoes, and more can be found at the glorious stores in the
Stoneridge Shopping Mall
. Shop 'til you drop, or at least until you need a snack. Then, check out cafes like
Artly Coffee
and
Andersen Bakery
situated along the walkways of the expansive outdoor mall.
Take the day to explore the offerings and stock up on the latest trends before going home and relaxing with your new finds. The Stoneridge Mall even partnered with
Give Back Box
to make donating your dated and gently used items more convenient. Satisfy your shopping addiction during the day, then put on your fine new clothes and venture out for the finest food available.
Food and wine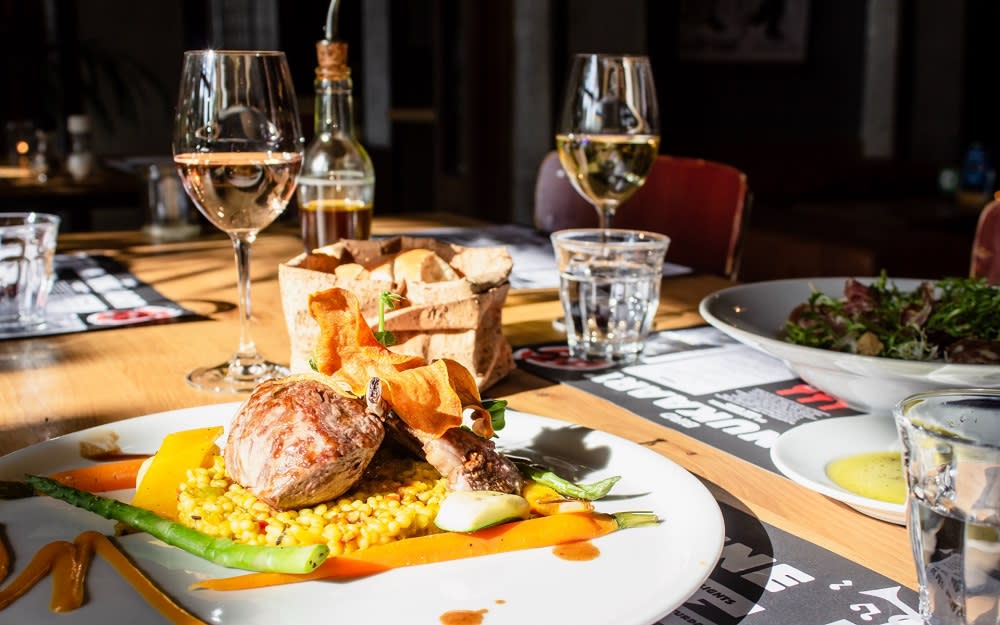 Photo courtesy of Unsplash
Downtown Pleasanton offers a wide variety of cuisines that will make your mouth water at the thought. Choose from Greek, Asian, Italian, and Mexican foods to begin. Check out
Oyo
for some delicious meals with a Caribbean flair or the
Brava Eatery Garden
if you're looking for excellent Italian and Argentinian dishes. Alternatively, if you want a real night out on the town, dress up for a visit to San Francisco and make the hour-long journey to the city.
Perfectly situated for a wide range of activities
Pleasanton has the ideal location, just one to two hours from nearly any activity you could dream of. Want to go skiing today? No problem! Head north for a couple of hours to the mountains. The beach is only an hour to the west. Major attractions like Disneyland take a short journey south. Take the weekend and visit the attractions of San Diego while you visit. Wine tastings in
Napa Valley Wine County
are only two hours away.
Cyclers wanted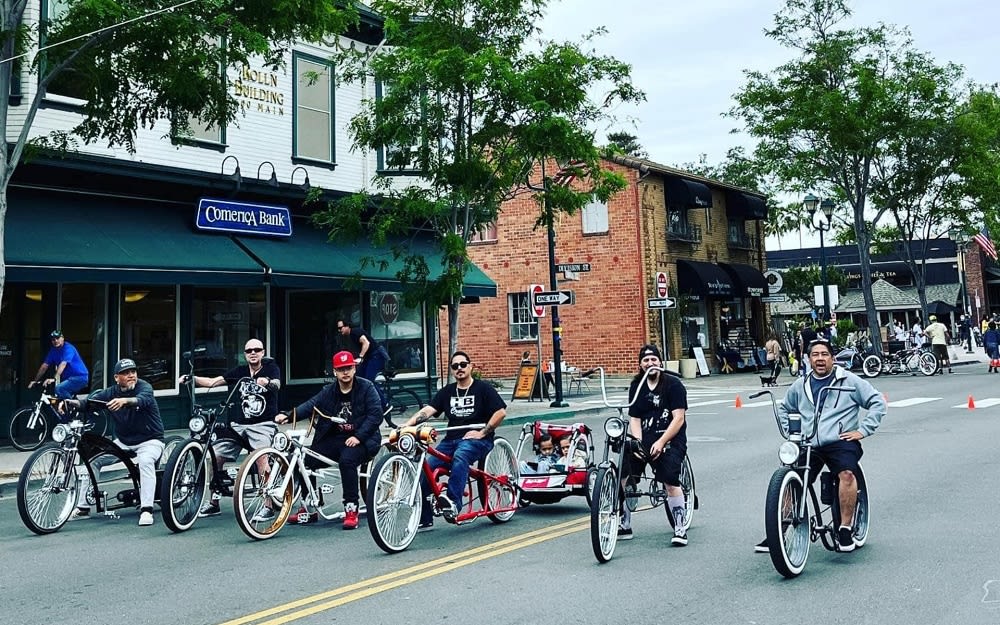 Photo courtesy of Pleasanton Downtown
Pleasanton has been called one of the friendliest
cyclist
towns in the nation, and it isn't hard to see why. Thanks to Pleasanton's attention to bicycle lanes and dedicated protected intersections, Cyclists are safer than ever before. Green lanes for bikers are clearly marked and protected. The city has also provided safety courses and new bike-friendly laws to aid those who cycle daily for hobbies and for transportation.
Community-focused
With so much happening inside the community, it is no wonder that the Pleasanton area is very friendly and focused on the town's well-being.
Schools in the Pleasanton
area are renowned for their educational advances, producing high-quality education and high-scoring students. There's no need to enroll children in a private educational program, as the public school system can teach children and teens various topics, including arts, technology, sustainability, and more, in preparation for the next step in their lives.
Friendliness doesn't stop here; it can be found in even the smallest (and furriest) residents. Pleasanton is a pet-friendly area with numerous parks and events that are all dog-friendly. The off-leash park,
Cubby's Dog Park
, is a popular place to bring your four-legged friend. Need a new pal? There are often adoption events at the local farmer's market where you can play and visit with the furry friends who need a good home.

Need something to do after the farmer's market? Pleasanton is a paradise of sports, including swimming competitions, basketball, baseball, soccer, and golf. The City of Pleasanton Recreational Department offers even more, with skateboarding, outdoor hockey, and events for kids and adults of all ages to keep the community active and entertained.
The one downfall of Pleasanton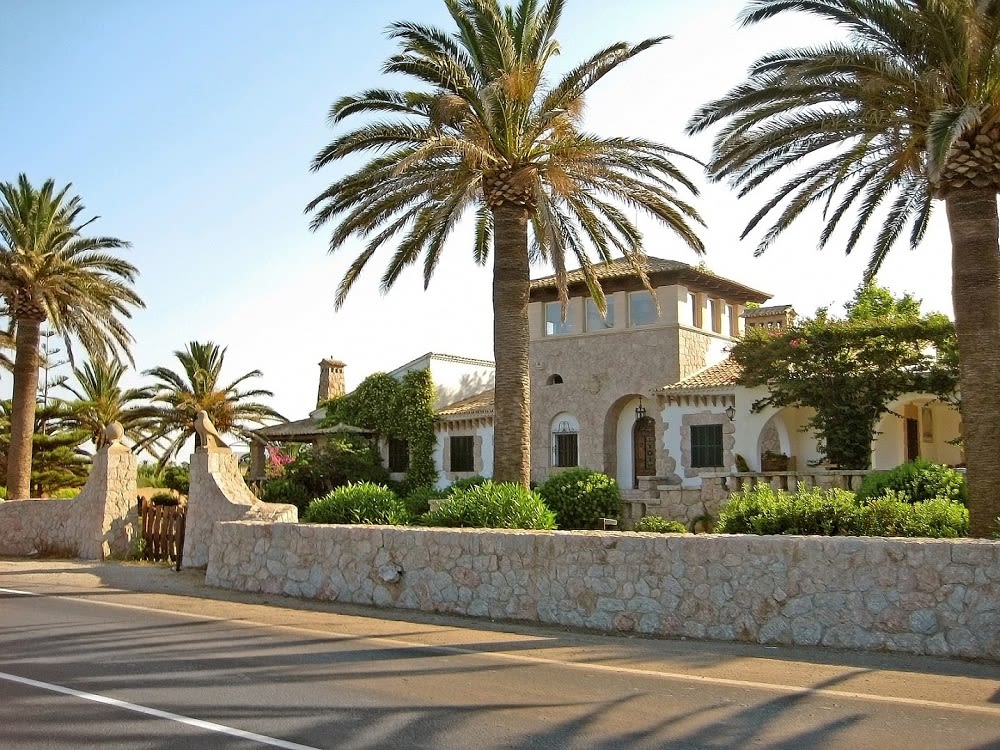 Photo courtesy of Shutterstock

If there is one bad thing to voice about Pleasanton and the surrounding areas, it's the fact that once you arrive, you will not want to leave. Pleasanton real estate offers everything you need to enjoy your life, raise your children, and live in a neighborhood with plenty of amenities. After all, Pleasanton is the town that will capture your heart and never release it.
Make your visions of life in Pleasanton come true with the help of the Kenny and Jun real estate team. With their guidance, you can
find a home
you're sure to love in a town you can't get enough of. With expert knowledge of the South and East Bay areas, excellent customer service, and a goal-oriented mindset.
Contact the Kenny and Jun real estate
team today for expert assistance on your real estate journey.
*Header photo courtesy of Unsplash