Credit: Tri-Valley Connect
Pleasanton is a city in Alameda County, California, and a suburb in the East Bay region of the Bay Area. As of the 2020 census, the population was 79,871. In 2005 and 2007, Pleasanton was ranked the wealthiest mid-sized city in the U.S. by the Census Bureau. This affluent community maintains a warm, welcoming demeanor and continues to attract new home buyers who are interested in owning one of the stunning luxury properties.

Keep reading for what to look out for in the current Pleasanton real estate market!


Understanding the Pleasanton Real Estate Market
Pleasanton has been a seller's market for the past few months, which means that more people are searching for homes to buy than there are homes available for them to buy.

In a market like this one, where supply fluctuates while demand stays high, it's hard to pinpoint what each month will look like. Working with a well-connected agent like The Kenny + Jun Real Estate Team will keep you informed and on the cutting edge of market trends.


Need-to-know Information for Pleasanton Homebuyers
There are a few things that buyers should know before venturing off into the market in search of their dream home:
As priorly said, Pleasanton is a seller's market at this moment, which means there are more buyers than there are homes being sold, opening the door for competition.
When buying a home during the added stress of a pandemic, people are oftentimes willing to offer prices above asking in order to close on the home that they want.
A level of preparedness at this time is something that is beneficial. Given that this is an opulent real estate market, most homes are expensive right off the bat. If you find a home that you want, be prepared to offer above the asking price if there are a lot of other buyers sending in counteroffers.
Get yourself a Realtor®. They will not only help you with the process of negotiations, but they will also find you the right home that fits not only your budgetary needs but your needs as a home buyer as well.
In fact, homes in Pleasanton are selling for about 6% over the list price. It's down from 7% from previous months, but the amount of fluctuation could have that going even higher or dropping even further.
Tip: Have a little wiggle room in your budget. Maybe get pre-approved for a mortgage or try to find some financing that you can have at the snap of a finger. Sellers' will usually place the buyers' that have available funds at the top of the list for a faster closing as opposed to those who do not.
The best neighborhoods in Pleasanton are Ruby Hill, Downtown Pleasanton, and Val Vista these should be the top of any buyers' consideration list.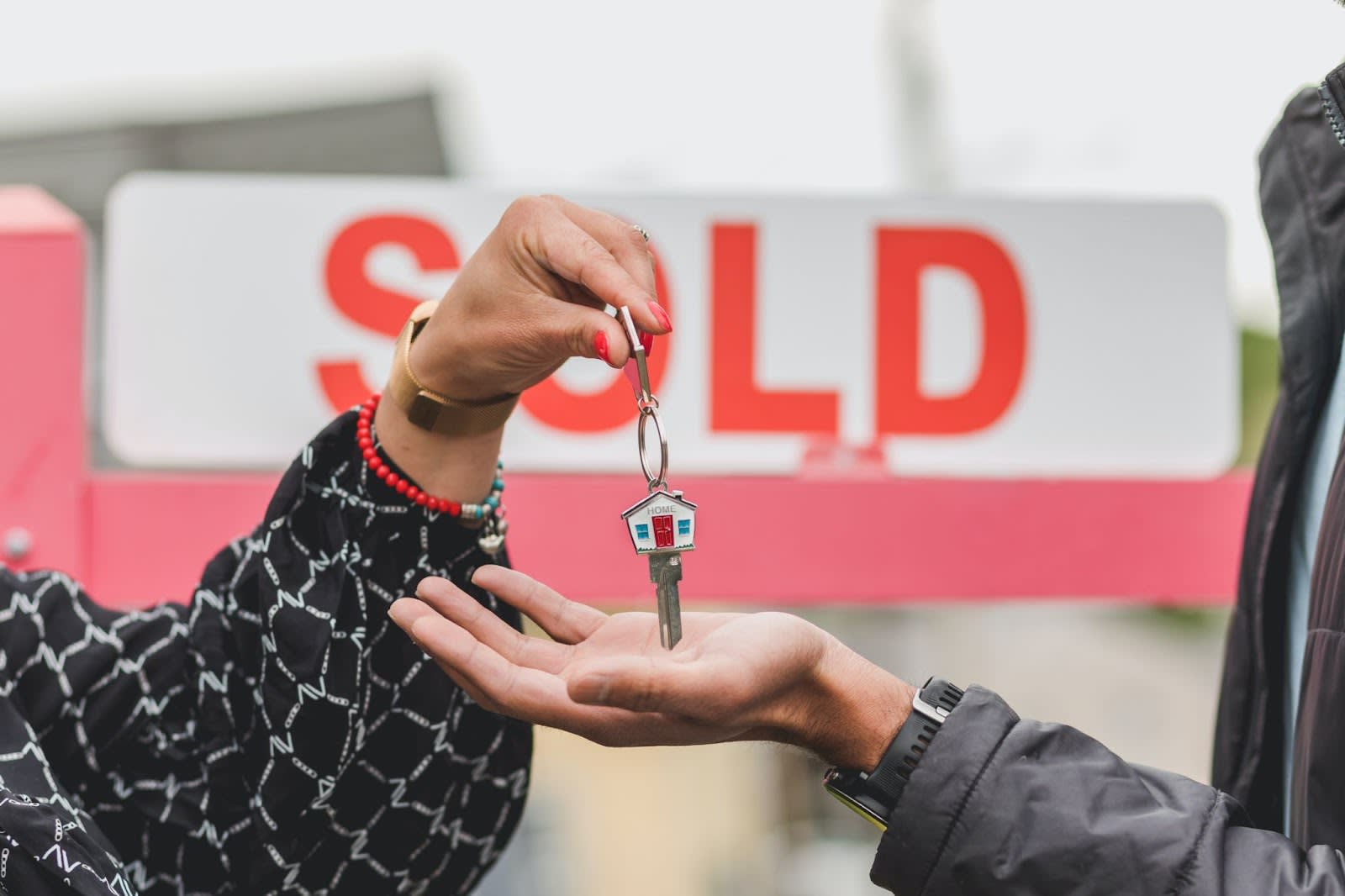 What Should Sellers Know About Pleasanton Real Estate?
Of course, the real estate market has two ends. While there is information buyers should be aware of, here are some points Pleasanton home sellers should keep in mind before listing their homes:
If this is your first time selling a home or if you're unsure about how to put your home on the market, seek out a real estate agent. Not only will this help ease the anxiety of doing your own research to garner success on your sale, but it can also help you in the long run by getting yourself a fast sale.
Don't overprice your home. One major downfall for any seller is setting unrealistic price ranges for their homes. Get an analysis done on your home and see what the ending result should be.
Tip: Leave a little wiggle room for negotiations. While this is a sellers' market at the moment and you are more likely to receive a price over the original listing, it might not always stay that way. It's best to think ahead and make sure you have planned so that you can renegotiate if there's a buyer who shows serious interest in your home.
Another reason to not overprice your home is that people who are looking in a certain price range may not be able to make an offer since your list price is out-of-budget. If you are going it alone without an agent, do some research about similar homes in your area and homes with similar amenities to see what the median list price for your home should be.
Tip: This is when having a real estate agent comes in handy. They're trained to do this and have a strong background in it. Instead of you having to do the grueling research and possibly not understanding all of it, you can have an extra set of eyes and ears to fall back on to help you through the process of finding your listing price.
Make sure everything in your home is up to par:
Pleasanton is a luxurious place. The homes are beautiful and extravagant. One way to stand out in the wrong way is to have a home listed that isn't up-to-standard. Repaint chipped walls, fix squeaky kitchen cabinets, and maybe even go the extra mile and do some minor renovations to fit in with the current trends.

Tip: If the home you plan on selling has some extra bedroom space, try your best to turn that space into an office. If you have to navigate this market during a pandemic, make sure to incorporate it into your listing. This could make your home stand out positively since many people are looking to move in order to work from home.

Sometimes the smallest efforts can yield the biggest results. Clean up your lawn. Tidy up your back porch.
Have your home completely ready for physical tours. Have easily accessible parking, make sure that all of your personal belongings are hidden so that buyers can easily see themselves living in this home.
Do not fear the buyers' inspection. They are perfectly normal and routine, and could actually help in the long run. Make sure you go through all of your amenities and everything in your home before the inspection so you can tell them and the possible buyers what to expect.
Tip: Certainly do not hide anything big that could damage the possibility of a sale.


Are You Interested in Learning More About Pleasanton Real Estate?